This heat wave is nuts!  And window AC's are giving it their all. But struggling to keep up... The issue is that while your AC is busy cooling, there is hot air all around your window ac that is pouring in.  Those plastic side pull out pieces do almost nothing about this!  You must insulate around your window AC! Not only will you be able to keep your house cooler. You will also save money on your electric bill!  And the best window AC insulation on the market is The BreezeStop Window AC Insulation Kit.   It's $30 and well worth it.  It...
---
There was just no good way to easily insulate around a Window AC unit!
So, after too many years of AC insulation issues, we decided we need a new solution that actually works. So we created Breeze Stop®. 
---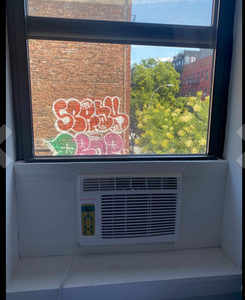 Breeze Stop surround Window AC insulation consists of insulating foam and vinyl designed to fit around a window AC unit to protect all the areas where cold air can seep in. The panels are designed to create a built-in look and have an easy to clean surface. 
---
One of the biggest problems with Window AC units is the awful insulation surrounding the AC. The heat and humidity that comes seeping through all summer long can dramatically increase your AC bill - and the increased energy usage can be harmful to the environment. To solve the insulation issue we created Breeze Stop.
---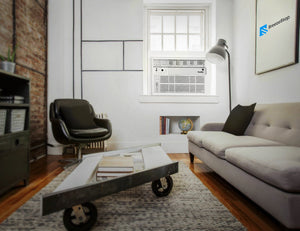 If you haven't insulated the area surrounding your Window AC there is a good chance you are throwing loads of good money "out the window" in wasted electric bills and (depending who you ask) accelerating climate change.  If you are one of those unlucky enough to sleep near a window AC unit, the problem is much more personal. The cold drafts in the winter, and excess heat and humidity in the summer, is reason enough to make you try something as crazy as this cardboard mess pictured below.   Let's face it none of these solutions work or are remotely aesthetically tolerable...  That is why...